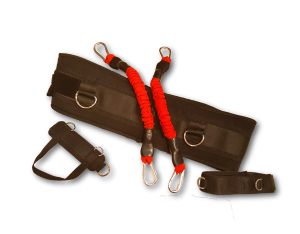 I've talked about the VeloPro Harness (@veloprobaseball) several times on my IG. I had one of the founders of it on the Podcast in which you can check out here (Episode 11) anytime you like to get more info on the harness and why it's beneficial for any pitcher. As you'll hear me talk about the video below I'm personally a huge fan of this tool to incorporate into anyones training due to the immediate feedback that it provides for the athlete. Below you'll also find videos of me utilizing the VeloPro Harness in my everyday throwing/drill routines.
Purchase VeloPro w/ Discount
Text Promo Code "RobbyRow" To 253-307-1331
Receive 15% Off VeloPro Belt!
Upon texting you will be asked to give your information for sizing, payment, and shipping then your belt should be on its way!
Using The VeloPro
VeloPro Podcast
Sean Taunt – Creating "Feel" with Velo Pro 
More Product Reviews
Favorite Oates Specialties Products
eBooks Available For Purchase
Online Pitching Coach Options
Be Sure To Subscribe To My Podcast
Baseball Strength Training Program
If you're interested in a Baseball Specific Strength Training Program Dr. Heenan offers an Online Training Service in which he assesses any deficiencies you may have and personally creates a workout program to help you become the athlete you've always wanted to be! The best part is.. I can save you $100 on the activation fee!
You will enter your email at the bottom of the page, you will then receive a follow up email with the final details of the program/on-boarding. Upon signing up use the code "robby" and you will receive $100 dollars off!
Sign Up to receive exclusive FREE Baseball Content like this HERE!
Created by Robby Rowland
Click below to find me on other platforms!