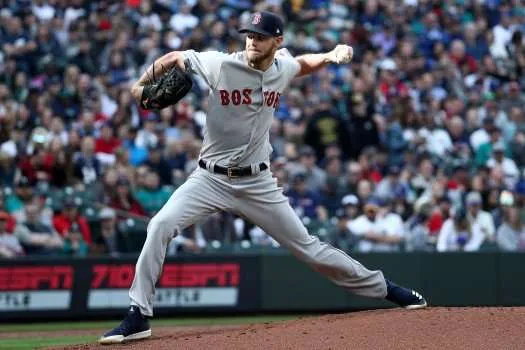 Although extremely unorthodox Chris Sale still does a lot of things extremely efficient within his pitching delivery and today I want to break that down for you. Remember just because it looks funky doesn't mean it's not efficient. We know that Chris Sale is of a slender stature which is tough when comparing him with youth players.
Book your Mechanical Analysis today
I think the biggest step in a Pitcher's process is identifying the patterns that are inefficient towards ones goal. I encourage you to explore the option of signing up for a Pitching Mechanics Analysis with me so I can better equip you in your process of being the best possible Pitcher you can become.
Podcasts on Pitching Mechanics
Ben Brewster – Tread Athletics – What Hard Throwers Have In Common
Kyle Boddy – Reshaping The Way We Think About Baseball Training
Jared Gaynor – Passion And Love For The Art Of Pitching
Dean Jackson – Head First Dive Into Data Analytics In Baseball
Did you like this post?
Check These Out
Instill Efficient Throwing Patterns
Trevor Bauer Mechanics Breakdown
Feel free to Contact Me with any questions you may have!
Work With Me
Content Creation Products
Discounted Baseball Products
My Personal Baseball Content
Baseball Strength Training Program
If you're interested in a Baseball Specific Strength Training Program Dr. Heenan offers an Online Training Service in which he assesses any deficiencies you may have and personally creates a workout program to help you become the athlete you've always wanted to be! The best part is.. I can save you $100 on the activation fee!
You will enter your email at the bottom of the page, you will then receive a follow up email with the final details of the program/on-boarding. Upon signing up use the code "robby" and you will receive $100 dollars off!
Subscribe To My Podcast
Also Available On
Created By
Care to Donate to the cause?
Robby Row's PayPal 4 Donations
FOLLOW ME