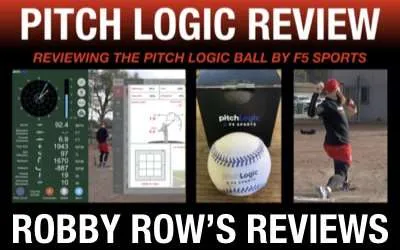 Today I'll be comparing and reviewing The Pitch Logic Baseball By F5 Sports. In the videos I will be comparing the Pitch Logic Baseball to The Rapsodo Pitching Unit 2.0 then giving my honest review of the product! See links below to claim a Rebate Code on the Pitch Logic Baseball as well as more Pitch Logic Footage! 
Register Here for FREE Content delivered to your email so you don't miss a beat!
Pitch Logic By F5 Sports
Pitch Logic vs Rapsodo
Pitch Logic Baseball Review
Pitch Logic Footage
More Reviews + Discounts
Let Me Help Improve Your Game
eBooks
Work w/ Me
Pitching Mechanics Breakdowns
Don't Miss These
Who is Robby Rowland?
My Throwing Content
Discounted Baseball Products
FOLLOW ME
Subscribe To My Podcast
Created By
Donations
Robby Row's PayPal 4 Donations