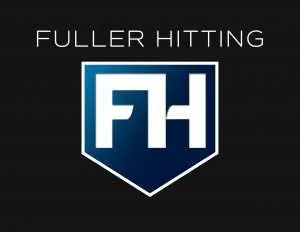 Listen On These Platforms
In episode 46 of The Robby Row Show I sit down with one of my personal favorite hitting guys on Instagram in Ryan Fuller. Ryan has played college baseball as well as professional baseball in the Arizona Diamondbacks organization. Ryan now takes his knowledge into teaching the art of hitting as well as utilizing specific data metrics to not only establish a great competitive environment for his athletes but to make the game really fun for those he's instructing. Tune into this episode to learnall about Ryan's approaches to hitting and how he uses the new data from certain products to see results.
Topics In Todays Show
? Ryan's background
? Networking
? Understanding "Why"
? Making Quality Posts
? Utilizing Data
? Launch Angle
? Timing
? Working Opportunity
? Student Of The Game
? Power Demands
? Front Leg Mechanics
? Professional Filter
? Athleticism
? Fuller hitting
Links Talked About In Todays Episode
HitTrax – HitTraxhttps://www.hittraxbaseball.com/
4D Motion – https://4dmotionsports.com/#/
Rapsodo – https://rapsodo.com
Back Spin Tee – https://amzn.to/2RXPutn
Blast Motion – https://amzn.to/2CQruns
MLB Data – www.baseballsavant.com
K-Motion – https://www.k-motion.com/k-baseball-info
Subscribe To The Robby Row Show
If you enjoyed that episode be sure to checkout these ones as well!
Casey Smith – Part 1 – Be A Great Hitter, Learn Your Body – Robby Rowland
Raphael Turner – THAT Hitting Guy – Stop Trying To Please Others – Robby Rowland
Tim Gibbons – Utilizing Data For Hitters – Robby Rowland
Discounted Baseball Products
Click – ALL PRODUCTS to see all the Baseball Products that I've used in the past or currently use to optimize my performance as a Professional Pitcher.
My Online Pitching Services
Sign Up For Exclusive Baseball Content
Register Here – http://eepurl.com/dtP6zv
Schedule A Consultation With Me
Robby Row's Consultation Service
Similar Podcasts To Checkout
Robby Rowland (Host)