If you're interested in Training like I do, with Dr. Josh Heenan, you can! Dr. Heenan offers an Online Training Service in which he assesses any deficiencies you may have and personally creates a workout program to help you become the athlete you've always wanted to be! The best part is.. I can save you $100 on the activation fee!
You will enter your email at the bottom of the page, you will then receive a follow up email with the final details of the program/on-boarding. Upon signing up use the code "robby" and you will receive $100 dollars off!
What Dr. Heenan and I know, after countless hours of training together, is that I lacked the inability to efficiently engage my trunk when throwing a baseball.. hence the reason for my Lat Surgery because my Lat wanted to compensate and eventually just blew out. Our goal now in coming back is to be 100% sure that when I get back to throwing again I can actively and efficiently engage my trunk. But first I need to have the capacity to do so!
We've formulated a unique strength training program to attack my weaknesses and be sure that when I'm ready to throw again that I will be extremely efficient at it.
11/4 Workout
?Sumo Deads (3×10)
?Eccentric 1 Leg Squat 2 Box BU KB (5×5)
?1 Arm DB Hammer Curl (3×10)

 

?DB ER (3×10)

 

?Toes 2 Bar (3xMax)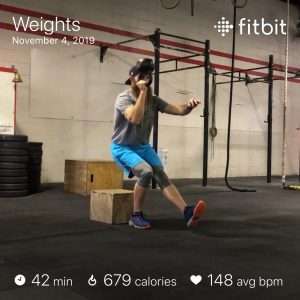 Track Your Workouts
Dr. Heenan Podcasts
eBooks Available For Purchase
Common Mechanical Breakdown eBook
Plyo Ball Drills + Routines eBook
Online Pitching Coach Options
Pitch Grip Analysis Consultation
Discounted Baseball Products
Subscribe To My Podcast
Also Available On
Created By
Care to Donate to the cause?
Robby Row's PayPal 4 Donations
Click below to find me on other platforms!