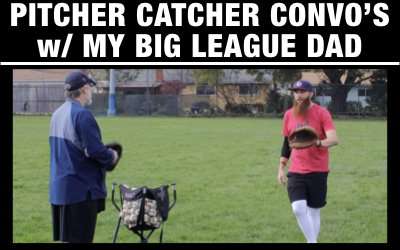 Pumped to bring you guys this segment with my pops! For those of you who don't know my dad, Rich Rowland, played 10 years of Professional Baseball and parts of 6 Seasons in the MLB. I've been extremely blessed to grow up with a dad who didn't just play the game but played it at the highest level possible. He still is the one to catch me anytime I come home during the off seasons (which is stupid impressive and I'll link videos to down below). Hopefully you can take something from this segment as we dive into the dynamic of the Pitcher Catcher relationship!
But first, if you're someone interested in developing efficient throwing velocity I'd encourage you to explore my newest ebook option Velocity Development that includes how to best go about optimizing your pitching mechanics to achieve your pitching goals.
If you want personalized 1 on 1 feedback of your pitching mechanics like you will see in the video below I'd encourage you to explore the option of signing up for a Mechanical Analysis.
Register for FREE Content delivered to your email so you don't miss a beat!
Pitcher Catcher Relationship
Father-Son Bullpens
More Pitcher-Catcher Content
Pitch Presentation w/ Tyler Goodro
Work With Me
Develop Velocity
Analysis Service Previews
Creating Separation in Delivery 
Lead Leg Block – Mechanical Screening Preview
Content Creation Products
Discounted Baseball Products
Rob's Throwing Content
eBooks Available For Purchase
Subscribe To My Podcast
Created By
Care to Donate to the cause?
Robby Row's PayPal 4 Donations
FOLLOW ME