The Robby Blog
Stories and Advice from Robby.
Have to highlight my boy Luke Weaver here from his outing the other night facing one of the games best.. and richest players. You'll notice that Weaver makes a lot of quality pitches against Machado in his first AB but Machado ends up taking a 2-2 FB Away over the...
read more
I wanted to do a breakdown on German Marquez because the dude almost just threw a No-Hitter and I don't believe it was a fluke.  After the All-Star game last year Marquez dominated. That says a lot too knowing that he pitches in Colorado. In 14 starts after the...
read more
Let's breakdown arguable one of the nastiest pitches from one of the games best to ever do it in Adam Wainwright's Curveball. The beauty of this post is that you don't have to hear my interpretations we'll just take it from the man himself! Also, side note, if you...
read more
 Only appropriate I do a Pitch Breakdown on a dude that went 7 no-hit innings yesterday! Although this specific video was taken from his first outing against the Twins he has still showcased the ability to throw this nasty changeup in any count during his 2 starts...
read more
We know that in order to obtain extremely high power output that we must have the ability to stabilize and brace the...
read more
Seeking out information is absolutely fantastic and I will always encourage it but at the same time you will do yourself a disservice if you're constantly trying to change more n more things. This is such a fine line and I really hope that I don't come off like I'm...
read more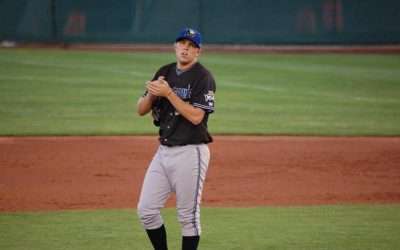 Apologies for rambling – I wrote this in the airport with like 10 minutes to spare before a flight lol. (double shot espresso) What do you do when you fail? What is there to fall back on? I think these are questions that i never really prepared myself for when I got...
read more
Hey guys, this was a blog post I wrote awhile back for a separate website but thought I'd share with you! My faith is my most important part of me. Without my faith, I am lost in a constant identity battle. Robby Rowland Guest Post For TAA Hello all my name is Robby...
read more
Check out the latest podcast