The Robby Blog
Stories and Advice from Robby.
In this podcast I'll be talking about information overload and how sometimes seeking out a ton of information can be harmful for an athlete.
read more
I'm going to take you through my weighted baseball routine and how I utilize these to establish authentic throwing mechanics
read more
Today Dr. Heenan and I will look at some really important dynamics to consider when evaluating the pitching mechanics.
read more
Struggle with knowing what to do when you're stuck having to warmup and throw indoors? Here's a preview of how I warmup while i'm indoors
read more
Today I'll talk about a self proclaimed theory that glove arm aggression could potentially be leading to the bodies misdirection within the drive phase of the pitching delivery
read more
Today I'll preview a mechanical analysis with a recent client and show how we discovered mechanical efficiency in his long toss.
read more
Today I want to talk about what I mean when I say "late acceleration" or even just the terminology I use often in optimizing the pitching delivery.
read more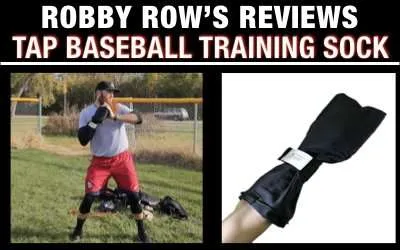 Today I'll review the Tap Baseball Training Sock, a tool that will allow you to throw indoors or when you don't have a partner!
read more
Today I'll be reviewing The Big Mouth Elite Throwing Net by Bownet. I've been using this baseball net to get my throwing work in by myself
read more
Today I'll be reviewing the Tap Connector Throwing Club. A product that isn't as "mainstream" in the industry but definitely believe in the use for certain throwers.
read more
"How Often Should I Throw?" – loaded question so let's take about 15 minutes talking about it.
read more
Today we'll dive into the dynamic of Velocity numbers not being where you want them, when to long toss, balancing baseball and life, and pulldown velo!
read more
In the 6th installment of The Robby Row Show Podcast Q&A we'll dive into throwing cutters, inconsistent velocity, and returning from tommy john surgery
read more
Check out the latest podcast